Bespoke Conduit Lighting Project
£0.00 (£0.00 ex. VAT)
£ Various
Create your own bespoke Conduit Lighting feature.  Please contact us to discuss your design – either small and simple, or something creative and amazing. We'll help you through all the options to create your perfect lighting feature.
Shown here in Bermuda Blue, the components can all be finished in any RAL colour as well as galvanised.
MADE IN ENGLAND – By Gravel Hill Lighting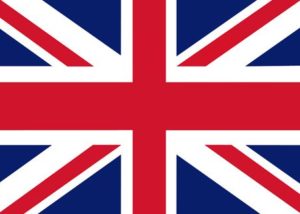 .
Bespoke products have an extended lead time as we make them to order.
Specifications
Lighting Type

Bespoke Conduit Lighting Project

Finish

Conduit components can be galvanised, black or any other RAL colour

Light Fitting

A bulb holder can be fitted directly to the conduit or can hang as a pendant below, depending on your project.

Suited For

Due to the multiple methods of fitting Conduit in a building we can make these features as large or as small as needed.
Conduits can run across the ceiling or be set in squares, and run down the wall to connect switches and other interesting displays!
Additional Information
If you would like us to work with you creating a Bespoke Conduit Lighting design please give us a ring on 01432 806127 to discuss, or email – info@gravelhill.lighting
Bespoke lighting is where you can specify as little or as much detail as you wish – in colours and materials, shapes and sizes, the choices are endless.  You know your rooms the best that's why you are the best person to design the lighting!
But sometimes the customer needs a little bit more inspiration, or help on how to bring their idea life – and that's where we come in. We can help to make it happen!
We have a wide range of Light Fittings suitable for use with Conduit systems. For a few examples see –
Edison E27 Ceiling Fitting, Poppy,
Edison E27 Ceiling fitting with Pattress,  or
Mini Savannah Light Fitting for Conduit,
About Gravel Hill
At Gravel Hill we specialise in making lights exactly as you would like them. Just about every component can be customised so our range of product options is very large indeed! Whatever look you are after, we are sure we can help: Industrial, Urban, Vintage, Cottage etc.
We are proud of our stance supporting British industry, therefore the vast majority of our products are British Made. In fact many of these are made by us, so you won't find them anywhere else. At our workshop we do machining, fabricating, carpentry, welding, assembling, paint finishing, as well as pattern making and design work. We can offer one-offs and low volume production as well as trade enquiries. Our craftsmen work with most materials, including metal, wood, fiberglass, resin, or whatever is needed to bring a design to life.
Maybe you have an idea for a light feature and are looking for someone to make it, we love a challenge, so go ahead, give us a call!