Greenwich Multi Outlet Ceiling Rose, Extra Large
£146.00 – £394.00
The Greenwich XL is a designer sized multi-outlet lighting rose available in 300mm, 400mm, 500mm and 600mm diameter.  These larger sizes are very eye-catching and will add a statement to your lighting design.
MADE IN ENGLAND – By Gravel Hill Lighting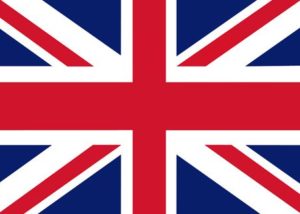 .
Specifications
Rose Type

Multi-Outlet Ceiling Rose

Dimensions

300mm x 30mm deep, 400mm x 30mm deep, 500mm x 30mm deep, 600mm x 30mm deep

Finish

Powder Coat colours. All RAL and BS colours available

Number of Outlets

3 – 20 outlets. If you require more than 20 outlets please contact us to discuss your requirements.

Type of Cord-grips

Premium Brass Cordgrips.
Colour coded or bright nickel/natural brass

Special notes

Fully customisable. eg add small LED's between the cordgrips – price on application.
Additional Information
See how some of our Customers have used this product in our Customer Gallery
As expected, we went large on quality too; these roses are made from a strong steel plate that won't bend or flex with the weight of a light.  They also come with any number of premium brass cord grips (nickel plated) and they are fully customisable with numerous powder coat colours.
If you have a particular colour in mind please enter your requirements in the order notes box on the checkout page. If unspecified, rose will be supplied in satin white with brass cord grips.
We sell lighting flex and bulb holders, why not speak to our design team to discuss the details.   01432 806127.
See also – Greenwich Large Multi Outlet Ceiling Rose,
Manhattan Square Multi Outlet Ceiling Rose
About Gravel Hill
At Gravel Hill we specialise in making lights exactly as you would like them. Just about every component can be customised so our range of product options is very large indeed! Whatever look you are after, we are sure we can help: Industrial, Urban, Vintage, Cottage etc.
We are proud of our stance supporting British industry, therefore the vast majority of our products are British Made. In fact many of these are made by us, so you won't find them anywhere else. At our workshop we do machining, fabricating, carpentry, welding, assembling, paint finishing, as well as pattern making and design work. We can offer one-offs and low volume production as well as trade enquiries. Our craftsmen work with most materials, including metal, wood, fiberglass, resin, or whatever is needed to bring a design to life.
Maybe you have an idea for a light feature and are looking for someone to make it, we love a challenge, so go ahead, give us a call!