Greenwich Multi Outlet Pendant Light
£0.00 (£0.00 ex. VAT)
£ Various
Create your own bespoke multi-outlet pendant light feature.  Please contact us to discuss the design – either long-drop spirals or multi-way swagging, we can help you through all the options you have to create your perfect lighting statement.
MADE IN ENGLAND – By Gravel Hill Lighting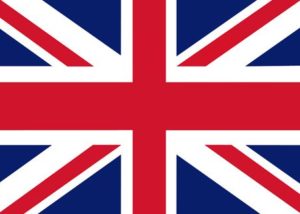 .
Bespoke products have an extended lead time as we make them to order.  Please allow 10-14 days for delivery.
Specifications
Lighting Type

Bespoke Multi-outlet Pendant

Options

Select the colour (we use our in-house powder coating that gives a strong, chip-resistant finish)
Select the number of outlets
Choose the colour and type of flex
Select the style of bulb holders and/or shades
Choose the light bulbs

Suitable Bulbs

Big is best! For the best impact we use G200 globes or A160 Edison shaped bulbs.
Alternatively, your bespoke light can display lamp shades or glass globes.

Flex length

There are not any limits apart from the size of your room!
Additional Information
The image shown here is a 400mm ceiling rose in Anthracite (RAL 7016), and 18 drops Satinwood Gold silk flex, complete with the PS160 lamps.
See – Giant XXL 320mm A160 Light Bulb
Bespoke lighting is where you can specify as little or as much detail as you wish – in colours and materials, shapes and sizes, the choices are endless.  You know your rooms the best that's why you are the best person to design the light!
But sometimes the inspirations kinda struggle to come – and we can help you with this too!  From multi pendants and light ring chandeliers to a special lamp shade, we can make it happen!
About Gravel Hill
At Gravel Hill we specialise in making lights exactly as you would like them. Just about every component can be customised so our range of product options is very large indeed! Whatever look you are after, we are sure we can help: Industrial, Urban, Vintage, Cottage etc.
We are proud of our stance supporting British industry, therefore the vast majority of our products are British Made. In fact many of these are made by us, so you won't find them anywhere else. At our workshop we do machining, fabricating, carpentry, welding, assembling, paint finishing, as well as pattern making and design work. We can offer one-offs and low volume production as well as trade enquiries. Our craftsmen work with most materials, including metal, wood, fiberglass, resin, or whatever is needed to bring a design to life.
Maybe you have an idea for a light feature and are looking for someone to make it, we love a challenge, so go ahead, give us a call!