Manhattan Square Multi outlet Ceiling rose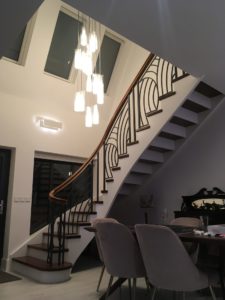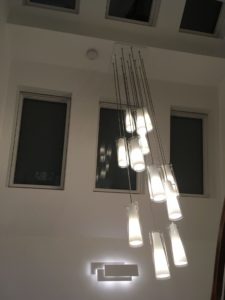 Here the Manhattan Rose was used with glass shades the client already had, and we provided the rose wired up ready to attach the shades to.   If the flexes had been placed in length order, they would in fact have created a perfect "sweep".  However, we were briefed to come up with a staggered effect to the lights for added interest.
The Manhattan is 450mm square, and has 16 holes.  Other configurations are available to order, such as circular configuration.  We can powder coat from any one of our 40 stocked colours, or to any given RAL/BS colour!  Check out the Greenwich roses for large circular roses, 300mm, 400mm, 500mm and 600mm diameter.