Multi Outlet Ceiling Rose Aged Brass 1 – 9 Way Options
£21.00 – £41.00
Multi Outlet Ceiling Rose with 1 – 9 way drop options. A Multi Outlet Ceiling rose is a housing that allows multiple cables to be wired to a single outlet, with easily adjustable length of drops allowing you to perfectly display your lighting style.
HAND MADE IN ENGLAND – By Gravel Hill Lighting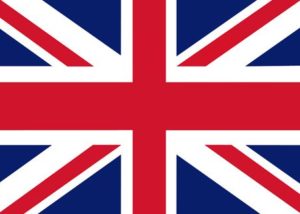 Specifications
| | |
| --- | --- |
| Rose Type | Multi Outlet Ceiling Rose |
| Dimensions | W: 100mm x H: 25mm |
| Cordgrip in the Centre | Included, blank plug |
| Cordgrips round the Edge | 0 Cordgrips, 2 Cordgrips, 3 Cordgrips, 4 Cordgrips, 5 Cordgrips, 6 Cordgrips, 7 Cordgrips, 8 Cordgrips |
| Finish | Aged Brass. NB The aging is a natural process so the finish may vary slightly from the picture shown |
| More than 9 lights? | Take a look at our larger ceiling roses |
Additional Information
Aged Brass Multi Outlet Ceiling Roses 1 – 9 Way Options. Please note that the ageing process on the Aged Bronze and Aged Brass finish is like nature itself, it is not an exact science, so the finish can vary very slightly from the picture shown. We try and keep bulk orders from the same batch where possible.
Multi Outlet Ceiling Roses are ideal for swagging effects and cluster displays for bare bulbs. Supplied with: 2 x screws 2 x Ceiling Plugs 1 x Terminal Block.
We also have high quality ceiling swag hooks that can be used for swagging the flexes across the ceiling, they are of a solid brass construction in a number of different finishes. See – Ceiling Swag Hooks   Flexes and bulb holders are also available separately, please phone us for your application.
See also our Extra Large Multi Outlet Ceiling Roses –
Greenwich Extra Large Multi Outlet Ceiling Rose
Manhattan Square Multi Outlet Ceiling Rose,
About Gravel Hill
At Gravel Hill we specialise in making lights exactly as you would like them. Just about every component can be customised so our range of product options is very large indeed! Whatever look you are after, we are sure we can help: Industrial, Urban, Vintage, Cottage etc.
We are proud of our stance supporting British industry, therefore the vast majority of our products are British Made. In fact many of these are made by us, so you won't find them anywhere else. At our workshop we do machining, fabricating, carpentry, welding, assembling, paint finishing, as well as pattern making and design work. We can offer one-offs and low volume production as well as trade enquiries. Our craftsmen work with most materials, including metal, wood, fiberglass, resin, or whatever is needed to bring a design to life.
Maybe you have an idea for a light feature and are looking for someone to make it, we love a challenge, so go ahead, give us a call!