Bathroom Pull Switch in Copper with Copper Weight
£56.00 (£46.67 ex. VAT)
The Copper Bathroom Pull Switch has been designed with attention to detail!  With small neat lines these will compliment any bathroom, contemporary or period.
The Bathroom Light Pull finished in bright copper is a high quality fitting.  It comes with a solid brass, copper plated weight that adds to the luxury feel.
Made in England – by Gravel Hill Lighting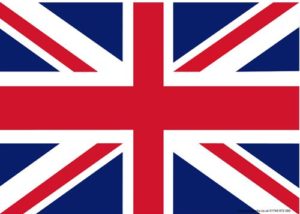 Lead Time: 4-5 days
Specifications
| | |
| --- | --- |
| Dimensions | Body: 84mm W x 38mm D – Weight: 50mm L x 15mm Diameter. |
| Specification | Single pole, Single throw (SPST) 6A |
| Body Finish | Copper |
| Weight Finish | Copper |
| Length of Cord | 1 Meter but can be longer by request. |
Additional Information
Because of 'our roots' as prop makers for film, TV, theatre and commercials, we became pretty good at creating all manner of things. So, If you have an idea for a light feature and looking for someone to make it, we love a challenge, so go ahead, give us a call!!
We have a machine shop, fabrication shop, carpentry shop, welding facilities, pattern making and a paint shop and what we don't do in-house, we know a whole bunch of talented people that can help, so with these skilled craftsman we can bring your ideas to fruition.   We can offer one-off's and low volume production facilities and we can work with most materials including metal, wood, fibreglass, resin or whatever is needed to bring an idea to life!!!
About Gravel Hill
We are an established company supplying lighting to both Trade and Domestic customers throughout the UK and we also supply to over 30 overseas countries.  Our mission is to provide the broadest range of top quality creative lighting products with the best possible service and best possible price.  We comply with all necessary legal standards and requirements.
We are proud of our stance on supporting British industry and therefore the vast majority of products we sell are British Made. A lot of those are made by us!!! And because of that you won't find those products anywhere else. In fact, because just about every component can be customised we probably have one of the largest range of product options in the world!
Whatever look you are after, we are sure we can help. Shabby Chic, Industrial, Modernist, Urban, Vintage, Cottage…