Multi Colour 16 Drop Pendant
When our client recently purchased a beautiful house she inherited a fabulously patterned carpet and coordinating stained glass effect windows.
She decided to embrace the 'more is more' approach and found some lovely glass shades that picked out the main carpet colours.
Our client needed someone that could incorporate all 16 shades into one fabulous light fitting. She hunted for a company that could do this, without success, until she found Gravel Hill and together we produced this stunning result!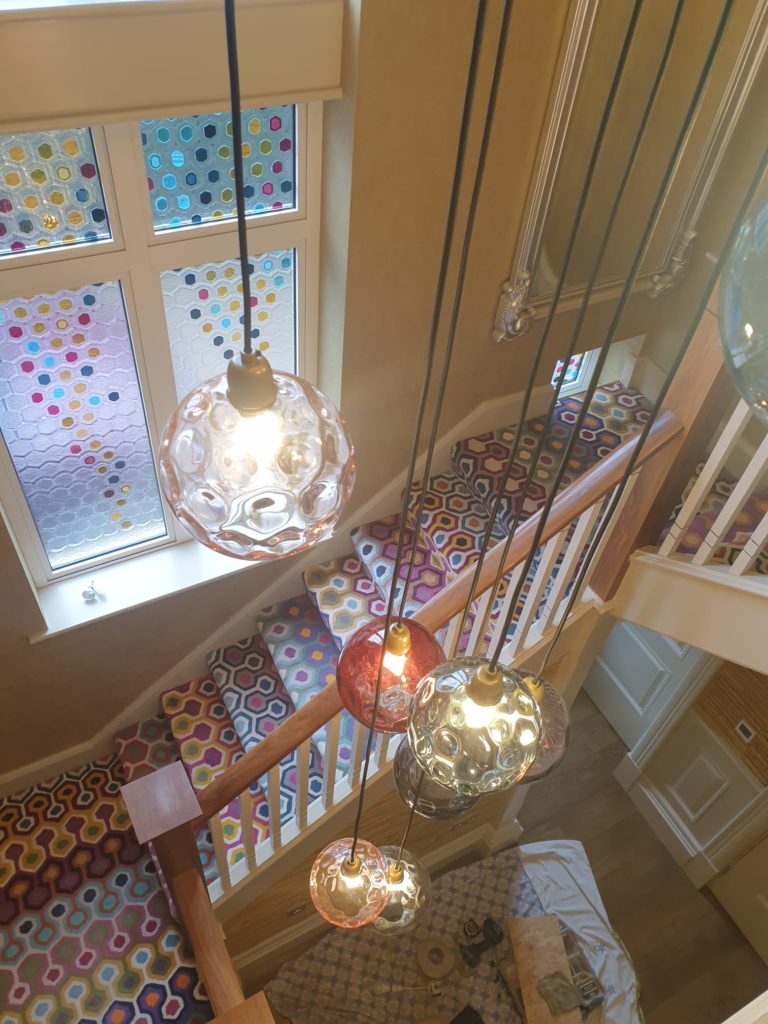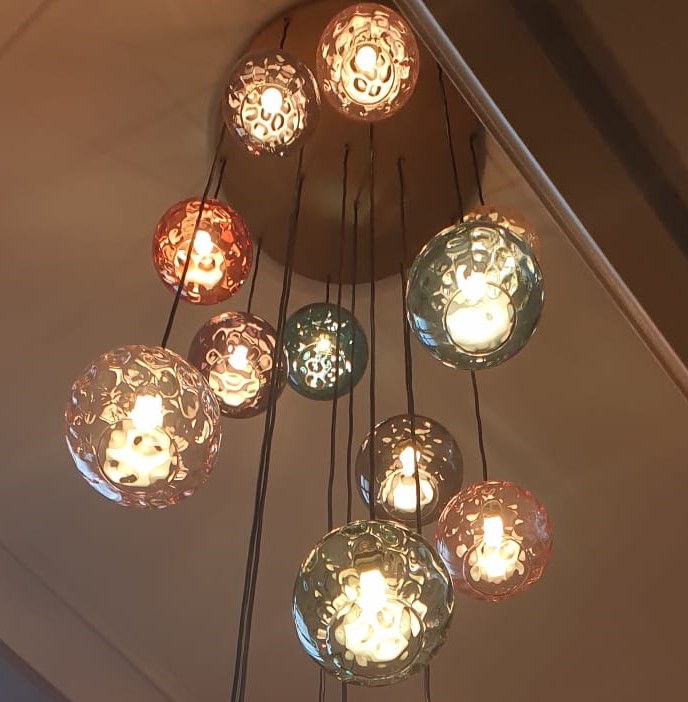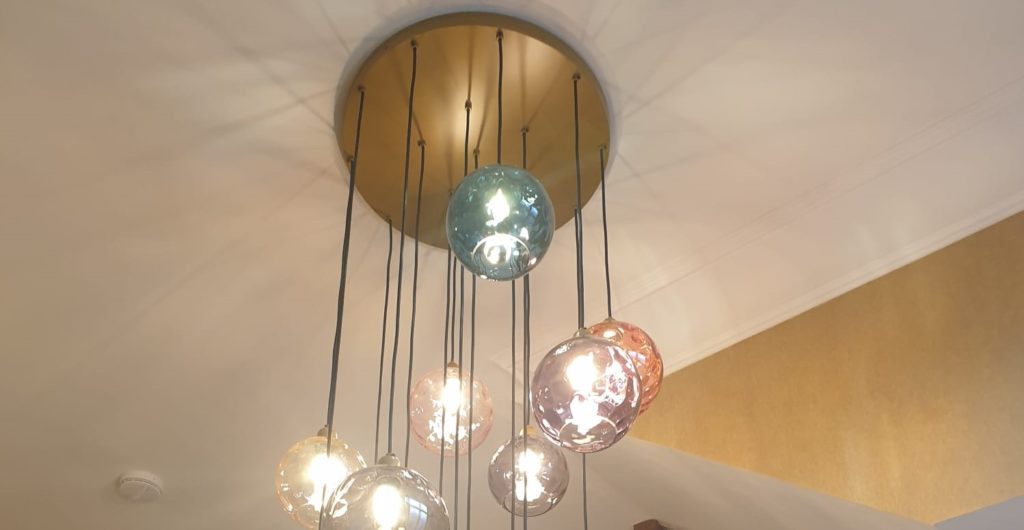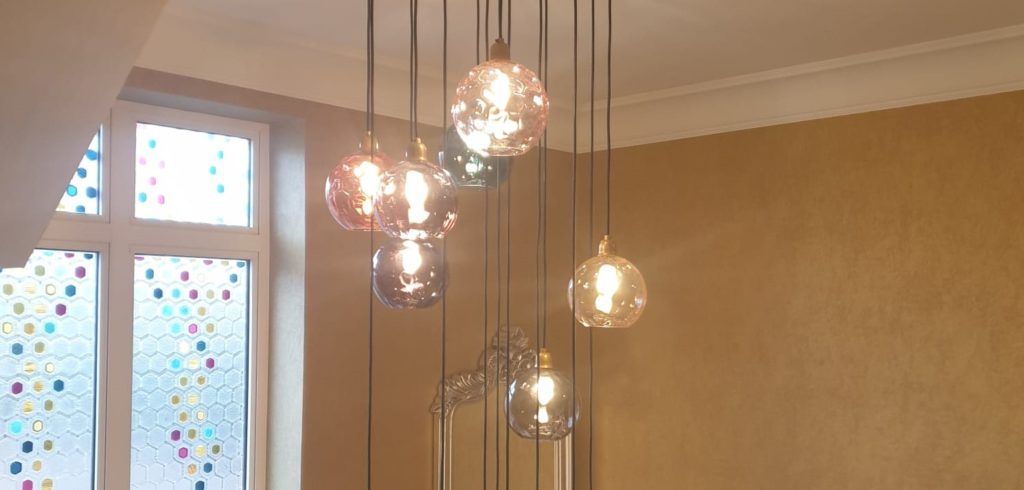 Our client was so pleased with the result that she kindly shared these photos with us, and we have now gone on to provide lighting solutions throughout the rest of the property.