Multi Outlet Premium Ceiling Rose White & Nickel 1 – 9 Way Options
£24.00 – £55.20
Multi Outlet Ceiling Rose with 1 – 9 way drop options.  This high quality metal ceiling rose is a housing that allows multiple cables to wired to a single supply, with easily adjustable length of drops allowing you to perfectly display your style. They are ideal for swagging effects and cluster displays for bare bulbs.
Dimensions: 25mm H x 100mm W
MADE IN ENGLAND – By Gravel Hill Lighting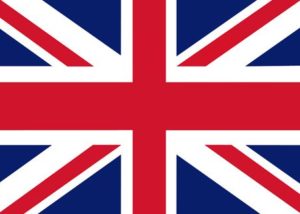 .
Supplied with: 2 x screws 2 x Ceiling Plugs 1 x Terminal Block
Create stunning lighting effects with our Multi Outlet Ceiling Rose. We can supply decorative lighting flex and bulb holders, please ask us for more details.
Specifications
| | |
| --- | --- |
| Weight | 0.2 kg |
| Finish | High Quality metal rose with a White powder coat and Nickel plated outlets |
| Dimensions | 100mm x 25mm |
| Cordgrips | Solid Brass plated in Nickel |
| Customisable | We can supply flex and bulb holders to complete your project |
| Lighting Swags | Swag hooks available separately. |
Additional Information
Flexes and bulb holders are also available separately, please phone us for your application.  We also have high quality ceiling swag hooks that can be used for swagging the flexes across the ceiling, they are of a solid brass construction in a number of different finishes.  https://gravelhilllighting.com/product/ceiling-swag-hooks-for-lighting-flex/
~The Gravel Hill bit~
Because of 'our roots' as prop makers for film, TV, theatre and commercials, we became pretty good at creating all manner of things. So, If you have an idea for a light feature and looking for someone to make it, we love a challenge, so go ahead, give us a call!!
We have a machine shop, fabrication shop, carpentry shop, welding facilities, pattern making and a paint shop and what we don't do in-house, we know a whole bunch of talented people that can help, so with these skilled craftsman we can bring your ideas to life. We can offer one-off's and low volume production facilities and we can work with most materials including metal, wood, fibreglass, resin or whatever is needed to bring an idea to life!!! Our mission is to provide the broadest range of top quality creative lighting products with the best possible service and best possible price. We comply with all legal standards and requirements.
We are proud of our stance on supporting British industry and therefore the vast majority of products we sell are British Made. A lot of those are made by us!!! And because of that you won't find those products anywhere else. In fact, we probably have one of the largest range of product options in the world!
Whatever look you are after, we are sure we can help. Shabby Chic, Industrial, Modernist, Urban, Vintage, Cottage…